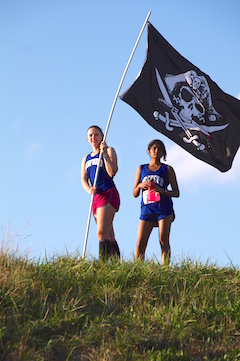 Event Time
The race will start at 8:30am Aug 5, 2017 at the track at Bedford High School. The event will be held rain or shine.
T-Shirts
Swagalicious™ shirts are guaranteed for all racers who sign up online at least 1 week before the day of the race. Register for the race at RaceWire.com today!
Registration
You can register online up until 11:59pm Thursday Aug 3rd. Day-of-race registration will be accepted starting at 7:30am at Bedford HS track Saturday Aug 5th.
Number Pick-up
Your race number and shirt can be picked up the morning of the race at the Bedford High School track, beginning at 7:30am.
Course and Map
The course mainly follows Bedford High School's cross-country course. It begins and ends on the BHS track (map). The race goes on roads, the packed dirt bike path, and on the grassy fields of John Glenn Middle School. Running shoes or racing flats with blanks on them are recommended. Cross country spikes are not usable because of paved sections of the course. The course is incredibly flat and fast!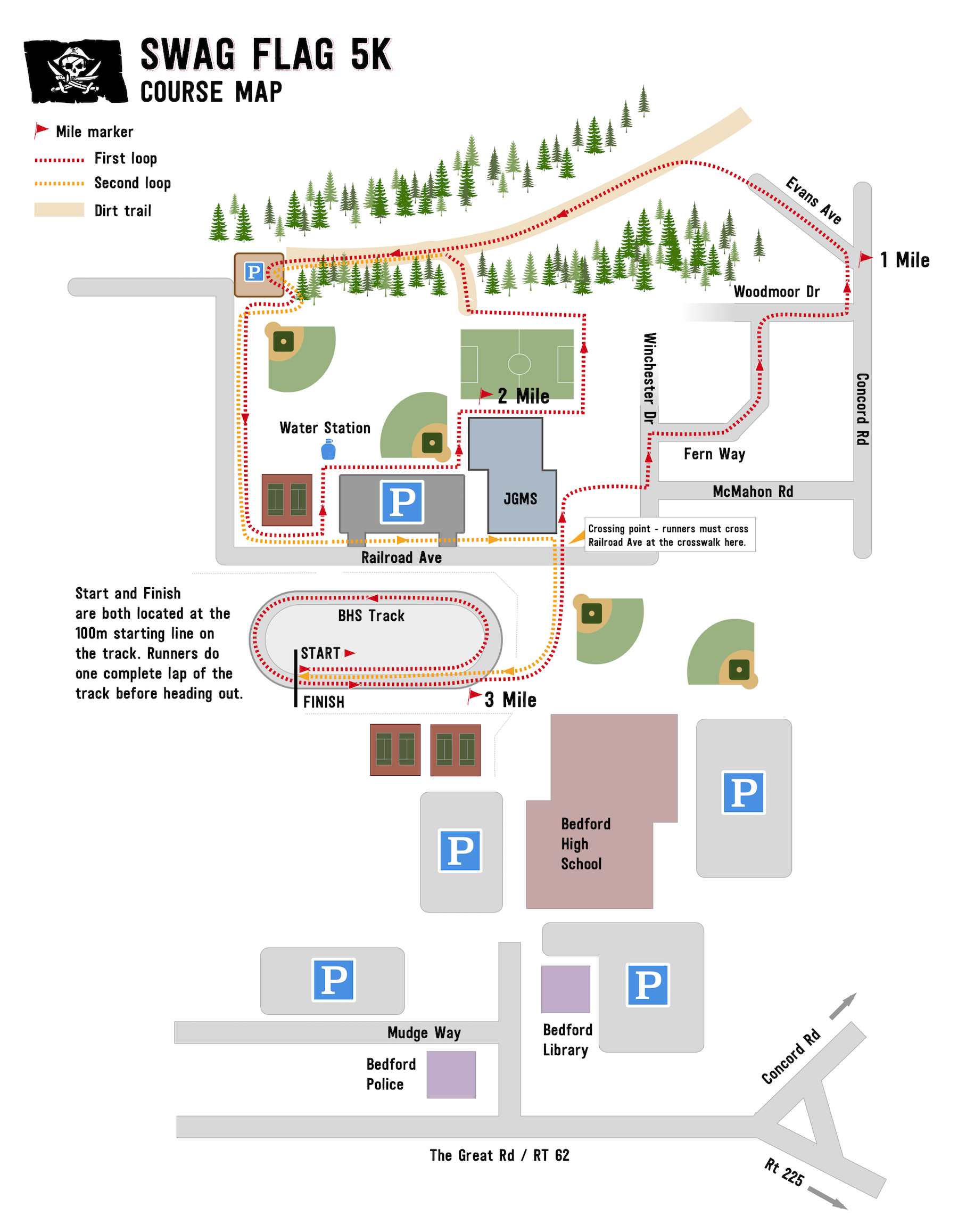 NEW! A course map is now available for downloading!
Course Restrictions
While flat, the course covers a variety of terrain, including grassy fields and narrow packed dirt trails. It is not suitable for wheelchair athletes. Dogs and jog strollers are also not permitted on course, but are welcome at the start/finish area. Running on the narrow trails also requires that runners are aware of their surroundings. Racing with headphones is not recommended.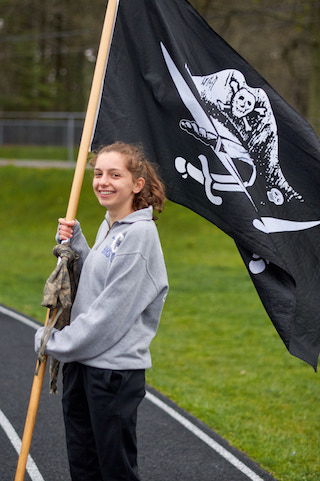 Water
The weather is expected to be warm. Water will be available at the start/finish area. A water station will be located on the course to provide water to the runners.
Awards
Awards will be given in eight categories: men 45 and over, women 45 and over, men 30-44, women 30-44, men 19-29, women 19-29, boys 18 and under, girls 18 and under. There will be a separate prize for first male and first female finisher.
Post Race Party
All racers are welcome to stay around after they finish for refreshments, sharing of stories, awards, and all around good times. Deejay Charles Alperin will play music to get you running your best.
2017 Results
The race results from our race in 2016 are now available. Please let us know if there are any errors.
Sponsors
The Swag Flag 5K encourages local businesses, civic organizations and individuals to become a sponsor of the race. Sponsors will be recognized on the race t-shirts and Swag Flag 5K website. If you are interested in becoming a sponsor of the Swag Flag 5K, please contact the race director.
We encourage all participants and supporters of the Bedford Track and Cross Country programs to thank the following for their support of the Swag Flag 5K:
2017 Legacy Sponsor
2017 Platinum Sponsors ($1000+)
2017 Gold Sponsor ($500+)
2017 Silver Sponsor ($250+)
2017 Bronze Sponsor ($100+)